The townland of Drumlamph, which covers just over 1147 acres, is in the Province of Ulster in the County of Londonderry, Northern Ireland.

The area is also known as Mid-Ulster.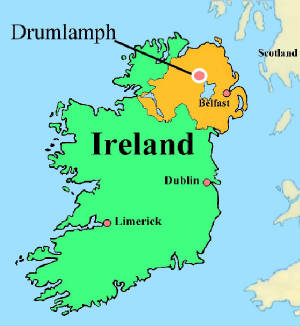 Dumlamph is in the Barony of Loughinsholin and in both the parishes of Maghera and Lavey.

It is situated about 6km (4 miles) from the north west corner of Lough Neagh, 2km (1.25miles) north west of Castledawson and 2km (1.25miles) west of Bellaghy.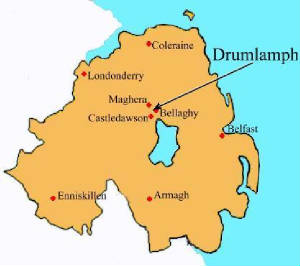 Other nearby towns and villages are Magherafelt, Maghera, Knockloughrim, Gulladuff and Curran.

At its southern tip the Moyola River forms part of the townland's boundry.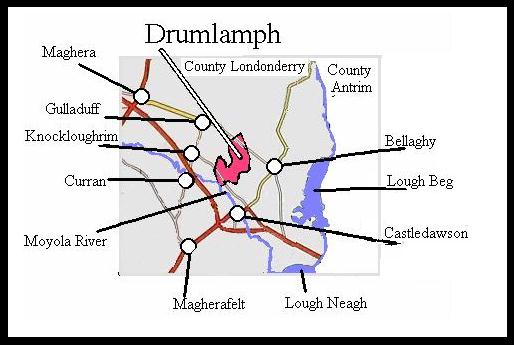 Neighbouring townlands are 'Rocktown' and 'Ballymacpeake Upper' also in the Parish of Maghera; 'Mullaghboy', 'Killyberry Boyd', 'Killyberry' and 'Tamniaran' in the Parish of Ballyscullion; 'Lemnaroy' and 'Broagh' in the Parish of Termoneeny, and just across the Moyola River 'Ballynocker' in the Parish of Magherafelt.